Fish! Philosophy

Products
Our products are designed to boost morale and enhance employee engagement! We understand that a positive and engaged workforce is key to any organization's success, which is why we've curated a wide range of resources to help you achieve these goals. Explore our collection today and start transforming your workplace!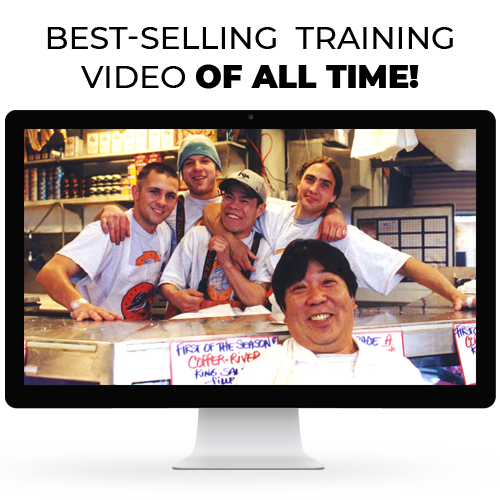 The Iconic FISH! Video
Energize your team with The Classic FISH! Philosophy Video. Share a new way of looking at work with your team. Purchase the best-selling FISH! video today!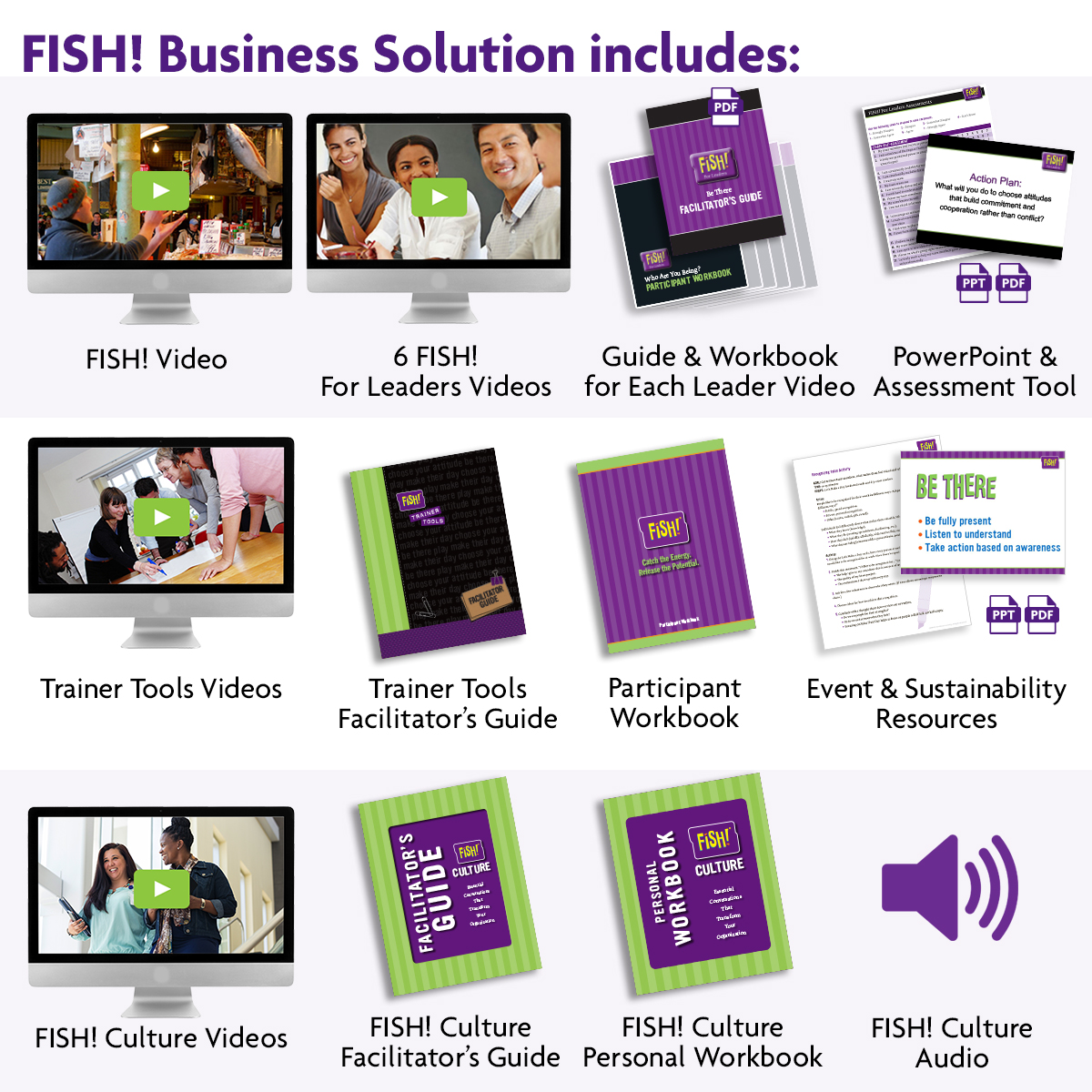 Programs
Our FISH! Philosophy programs help you build a stronger culture and achieve your goals. We offer programs to powerfully introduce the philosophy, keep the energy alive, develop more effective leaders and build better schools.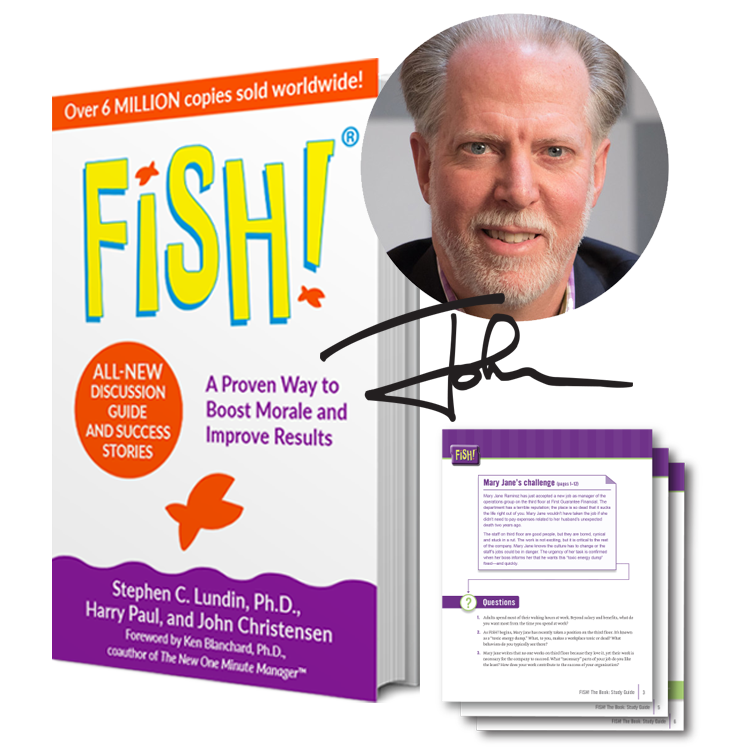 Books
We offer several best-sellers to help you bring the wisdom of The FISH! Philosophy to the pages of your life. They're a perfect way to supplement or reinforce your FISH! training. They also make great gifts for your staff.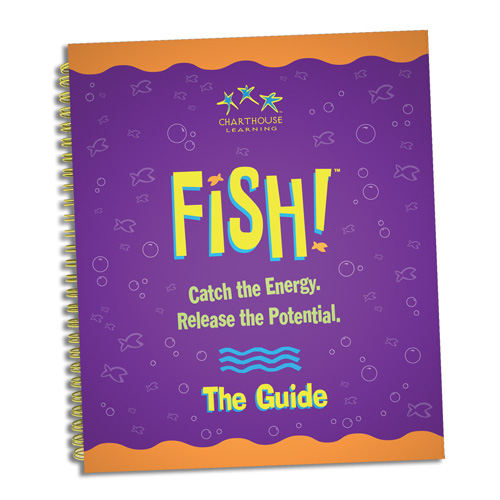 Guides and Workbooks
Our workbooks provide a structured and guided approach to applying new skills and ideas. From interactive exercises and discussion prompts to real-world scenarios and case studies, our workbooks offer a range of activities that are both engaging and insightful. Check out our selection today and take the first step towards building a stronger, more engaged team!
Dive Deeper with Virtual Training Events
Virtual training events offer a wealth of information and learning opportunities, but diving deeper into these events can help you extract even more value. By engaging with our expert speakers, connecting with other attendees, and actively participating in discussions, you can gain deeper insights, form meaningful connections, and take your learning to new heights.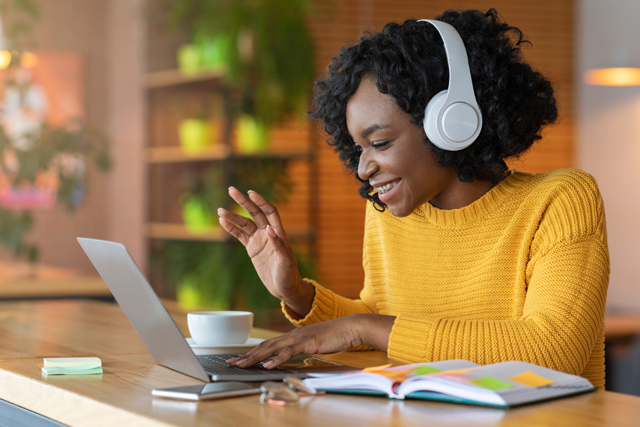 Training for Team Success