Four FISH! Philosophy Tips to Support People in Dark Times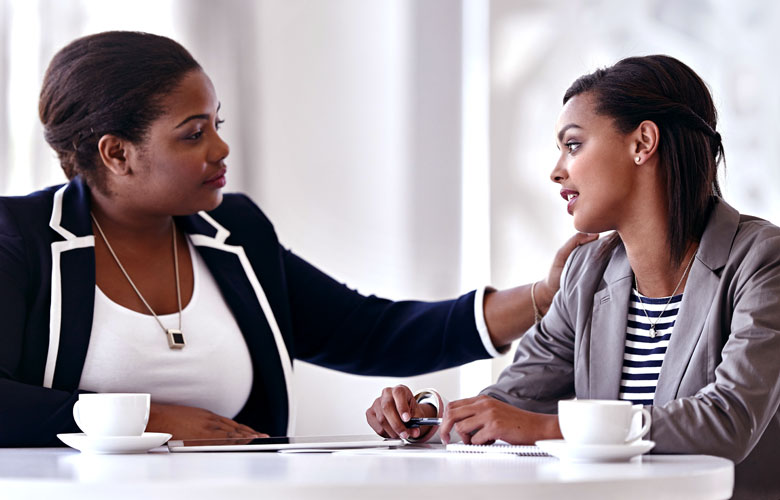 High-performing organizations invite people to bring their "whole selves" to work.
That means all their passion, personality, joy, excitement and creativity. It also means their grief and fears.
These "dark" emotions are as much a part of life as happiness is. We all lose loved ones. Marriages end. We battle serious illnesses. We worry about our children and our ability to support them. Sometimes we lose hope that things will get better.
Some people respond by bottling and burying their sadness and fear, especially at work. That's what John Wayne would do, right? It feels productive, but over time these trapped feelings can lead to anxiety, depression and disease.
Others drown in their emotions, blaming themselves, wishing for life as it should be, not for what it is. This is also exhausting and ineffective.
Learning From The Pain
There is a better way. Psychologist Miriam Greenspan says our emotions can be valuable teachers if we learn to live mindfully with them. She compares them to a "fertile soil from which something nourishing can bloom." From our pain, we may develop compassion for others who suffer. From our grief, we may grow in gratitude for the gifts we have been given. From our fears, we become fearless.
But we can't do it alone. Grief is closely tied to relationships; we feel the loss of people we are connected to. Because we feel in community, it makes sense to heal in community. Family and friends play the most important role, but our colleagues at work, where we spend most of our waking hours, can help too.

Here are four ways The FISH! Philosophy helps us to support each other in tough times:
1. Just "Be" With People
Often people try to deal with emotional pain on their own. The result is feeling isolated and alone. Loneliness is one of the primary factors in stress-related physical and mental problems. It's also one of the main reasons people leave their jobs.
The answer is to Be There. Be watchful for colleagues who seem detached or in pain. It never hurts to ask another human being if they are OK. That simple step may encourage them to share. You don't have to know what to say. You may not have to say anything. Listen with an open heart. The word "compassion" means to suffer with or sympathize with. Just "be" with people when they need you. That's especially important for leaders.
Organizations can help by including some simple training on how to support each other in times of grief or illness.
2. Don't "Force" The Positive
We once heard of a manager who offered this misguided advice to a grieving employee: "Choose Your Attitude!" Choose Your Attitude is about being aware of what you're feeling so you can make the choice that's best for the situation. Sometimes the situation calls for sadness and reflection, not a forced happy face.
The best way to help someone in pain is to pay attention to what is hurting them. With caring and support, they will see the light for themselves. Your job is to be aware of how you're showing up for them.
3. Make a Sad Day Better
Harvard Business Review tells of a manager who blocked off reminders on his calendar to check on grieving employees. After one woman's husband died, for years the manager continued to leave candy or her favorite coffee on her desk on the day of her wedding anniversary.
Simple gestures make a big difference to people in pain. Just asking about a loved one who died or is sick, along with a caring hug, tell them they are not alone.
4. Don't Forget to Smile
The book FISH! Tales tells of a funeral director who invited a grieving family to join him in a circle and talk about the fun times they had experienced with their mother. Laughter quickly joined with tears as they celebrated the joy she had brought to their lives.
People in pain don't lose their need for laughter. They need space to heal, but they also want to find the path to a new normal. When you Play as a team, respectfully invite them to join in. They may Play quietly or not at all; the most important thing is they feel included and loved.
Share This Story, Choose Your Platform!