The Power of Be There: Building Trust by Deepening Your Relationships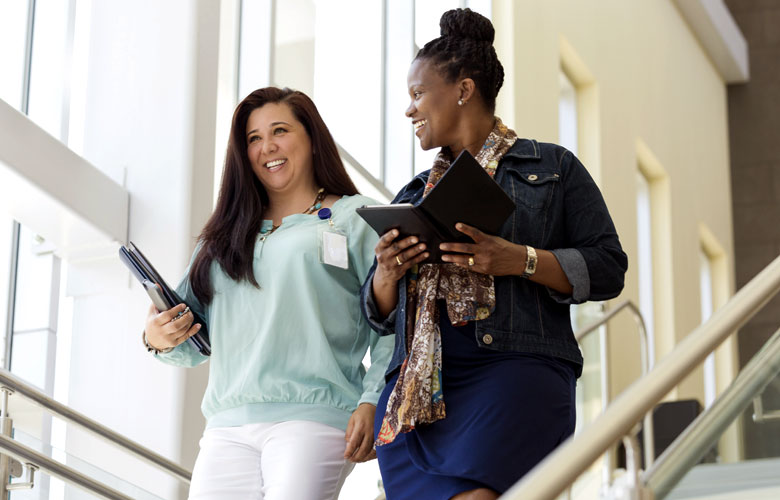 A few weeks ago the ChartHouse Learning staff gathered to talk about The FISH! Philosophy. We know the four practices well; it's the foundation of our training programs and events. But even familiar principles can become stale if you don't revisit and recommit to them.
We planned to start by discussing Be There—what it looked like, its impact, how we could do it more consistently. But first we did an exercise. Each of us had been asked to bring an object that symbolized the holiday spirit to us, and to share why it was important.
One person shared a picture of a beautiful Christmas cactus plant, passed down from her grandmother and mother. Though both had passed away, the plant continued to flourish and remind her of their love for her.
Another displayed a menorah. There had been a time when kids did not figure into her future plans, she said, but now she had two children she loved deeply and she cherished passing on her faith tradition to them.
One showed his laptop containing over 40,000 songs. He DJed at weddings and holiday events, and he loved to bring people together through music and dance.
Though many of us knew each other already, this exercise deepened our relationships. As we began to discuss Be There, one of my coworkers summed up why it was important to know more about people than their job titles.
She said she had gotten to know two colleagues—I was one of them—much better in recent months. It started by "playing" with new ideas for a project, and had led to informal conversations about our families and interests.
As we got to know each other better, she noticed we voiced our appreciation for each other more often. When we had a different point of view we listened more carefully, learned new perspectives and came up with better solutions together.
"I can't believe I worked with these people all these years, and there was so much that I didn't know about them," she said. "We're having fun and we're more effective."
You can't tell what's inside a gift until you unwrap it. Take a few moments to get to know your coworkers this coming year, and you will make some wonderful discoveries that will build trust and improve teamwork.
Be There for each other. Find ways to thank and celebrate each other. Take some time to share lighthearted moments. Choose an attitude of openness to others' ideas and opinions.
From all of us at ChartHouse Learning, home of The FISH! Philosophy, we wish you all a joyful and fulfilling 2017.
Share This Story, Choose Your Platform!