5 Tips to Improve Leadership Skills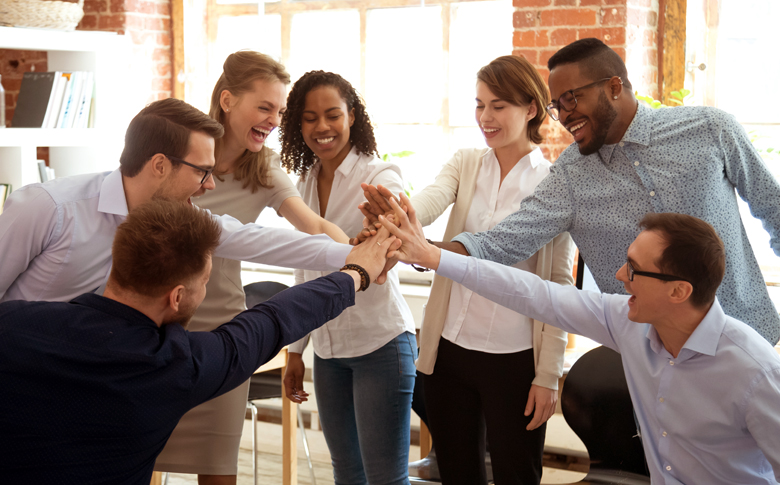 "Try to make someone's day today," Doug called after his daughter, as she kissed him goodbye before heading toward the school building.
"I will!" she called back, glancing over her shoulder.
As Doug drove his car away and headed to work, he reminded himself to also "make someone's day." For him, finding simple ways to create excitement for his team helped them become more effective in their individual roles and responsibilities.
This idea of "making someone's day," is all about choosing the right attitude before you get out of bed each morning. Whether you're a parent, a department manager, or both, the type of attitude you choose to portray and nurture will have a significant impact on those around you.
Now a director of manufacturing operations for a coffee company in Upstate New York, Doug—a lifelong user of FISH!—admits that its four leadership practices have and continue to cross his professional and personal life.
Every morning, for example, before his kids left for school, Doug would always remind them to make someone's day, and when they came home after a busy school day, he'd ask them, "did you remember to make someone's day?" They'd always share their experiences, and after a while, this routine was so second nature to his family that it eventually became a natural part of their daily interactions with friends, neighbors, new acquaintances, and colleagues.
"FISH! is all about servant leadership," Doug said. "It helps strengthen the human threads that connect us all."
How to Improve Leadership Skills with FISH!
Working early on as a manager supervising his company's manufacturing team, Doug realized that to effectively engage his team and improve morale, he needed to gain their trust, first. To accomplish this important task, he introduced his team to The FISH! Philosophy.
Using FISH! as his guideline, Doug implemented the following 5 strategies to help improve his leadership skills and enhance his company's culture:
Make Yourself Accountable: One of the main challenges Doug faced was a lack of trust within his own team. His employees were skeptical of him and refused to open up. He believed it was a result of their negative experiences with past leaders. And his team was likely expecting the same attitude from him. Doug understood that to become an effective leader, he needed to be honest, accountable, and follow a clear set of principles that would encourage his team to trust him and also inspire them to become more accountable for their own actions.
Have a Little Courage: Part of being successful is learning to admit when you've made a mistake. Being honest with your team about the error you've made and sharing how you plan to solve it will not only build team trust, but it will also encourage your team to do the same. And once you find a solution, remember to follow through on it.
Remember, It's About Them, Not You: When you adopt an attitude of servant leadership, you're removing all self-serving tendencies that could affect your ability to lead with integrity. Teams look to their leaders to lead, which doesn't allow much room for personal gain.
Make Someone's Day: One of FISH!'s four practices, this strategy can help you create a fun company culture where employees feel valued. Thanking a team member for consistent quality work, asking a colleague for his or her opinion on a particular project, or buying an employee who seems stressed a cup of coffee are such a few simple ways you can build morale and show your team how much you value their efforts.
Nurture Your Culture: The only way to improve your culture is to establish your core values and stick to them. This is a team effort that requires dedication from its leaders. Rather than having your values jotted down on paper, you must live them every day. With FISH!, you can schedule a leadership speaker or attend a virtual leadership event to develop the right skill set, implement them into your company's core values, and foster them for long-term success. We also offer virtual Train the Trainer events where you can learn proven, step-by-step methods to embed the philosophy into the DNA of your culture.
To learn more about our training programs, explore our website to discover a full suite of tools and resources you can easily implement on your own or with the assistance of an experienced FISH! facilitator.
Ready to Improve Your Leadership Skills?
Lead your team to success today, tomorrow, and in the future! Contact our cultural specialists at 800.695.4534 or info@fishphilosophy.com today, and let our team help you find a solution that empowers your employees for life.
Share This Story, Choose Your Platform!