3 things you didn't know about The FISH! Philosophy – Part 1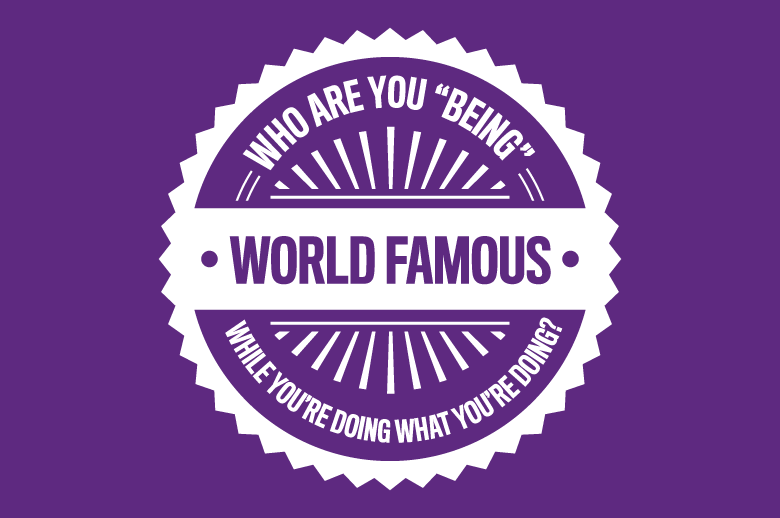 You may know FISH! is an amazing training film, and that our FISH! Philosophy learning programs are used by organizations around the world. You may know FISH! was inspired by the Pike Place Fish Market in Seattle. But here are some things you may not know. For the next three weeks we'll reveal one little-known fact per week and explain how it can help you work and live more successfully. Here's the first:
The fish market became world famous without "doing" anything.
Pike Place Fish Market is known as the model of a positive, energized workplace. But according to owner Johnny Yokoyama, the market used to be an unhappy place to work. The hours were long and exhausting. Johnny often lost his temper. His employees feared him.
One day Johnny decided he wanted to be a happier person, and he wanted the market to be a happier place. He invited his employees to create that place with him. One fishmonger suggested they become "world famous".
Together they made a commitment to "be" world famous. That shared vision put their choices into sharper focus. It gave them a new awareness of whether their actions lined up with who they wanted to "be." When they wore the lens of world famous, it was difficult to be impatient or indifferent. They could see clearly that those choices were not world famous.
The fishmongers didn't always know what "world famous" looked like, but when they tried to live it, the appropriate actions seemed to show up. They started to listen closely, to be fully present in every task and interaction. They approached each day with a playful, lighthearted outlook that made people feel good to be around them. They looked for ways to create memorable experiences for customers—like inviting them to try to catch a fish! They consciously chose what kind of day they were going to have before it even began.
All the while their actual work never changed. The hours were just as long. They still handled ice-packed fish all day. The only thing that changed was who the fishmongers were "being" while "doing" their work. More and more people came to soak up their excitement and energy, and in time the Pike Place Fish Market became known around the world.
You can't always choose what you have to "do" but you can choose who you are "being" while you do it. What words describe who you want to be every day? Patient? Determined? Caring? World Famous? Whatever your choice, it will guide you as you go through all of your doings.
The FISH! Philosophy practices are ways of "being". When you view your day through the lens of Be There, Play, Make Their Day and Choose Your Attitude, you'll see opportunities to make a positive difference you never saw before.
Next week we'll reveal what many people "leave in the car" when they go into work each day, and how bringing it inside with you will improve your day.
Share This Story, Choose Your Platform!